Kline v. 1500 Massachusetts Avenue Apt. Corp., 1970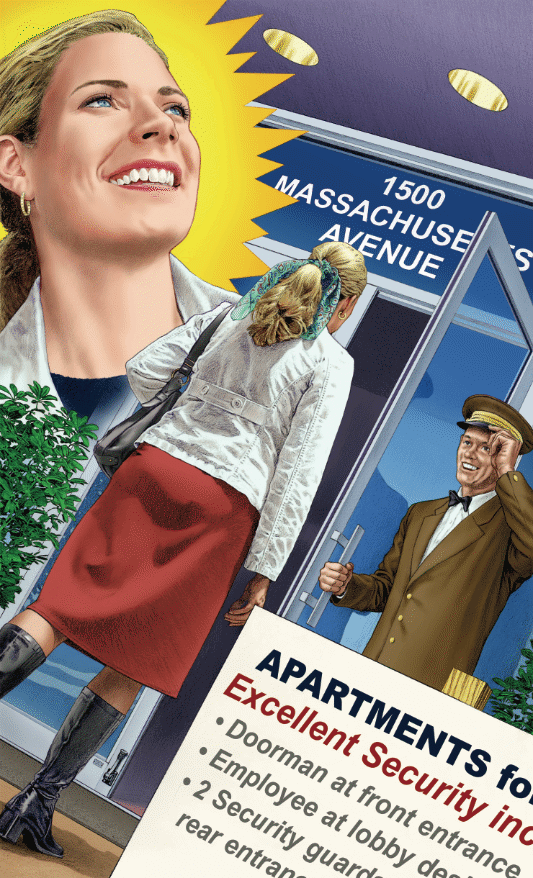 For Rent
Sarah Kline was a tenant in a 585-unit apartment building in Washington, D.C. Ms. Kline had chosen that particular building partly because she was impressed by the existing security features, which included a doorman at the main entrance, an employee at the lobby desk, and two guards at the entrance to an adjoining parking garage.
Decline
After Ms. Kline moved in, the conditions in the building deteriorated until there was no doorman, the lobby desk was frequently left unattended, the entrance from the parking garage was left unguarded, and another entrance to the building was left unlocked all night.
Assault
At around 10:00 p.m. on November 17, 1966, Ms. Kline was assaulted and robbed in the hallway outside her apartment.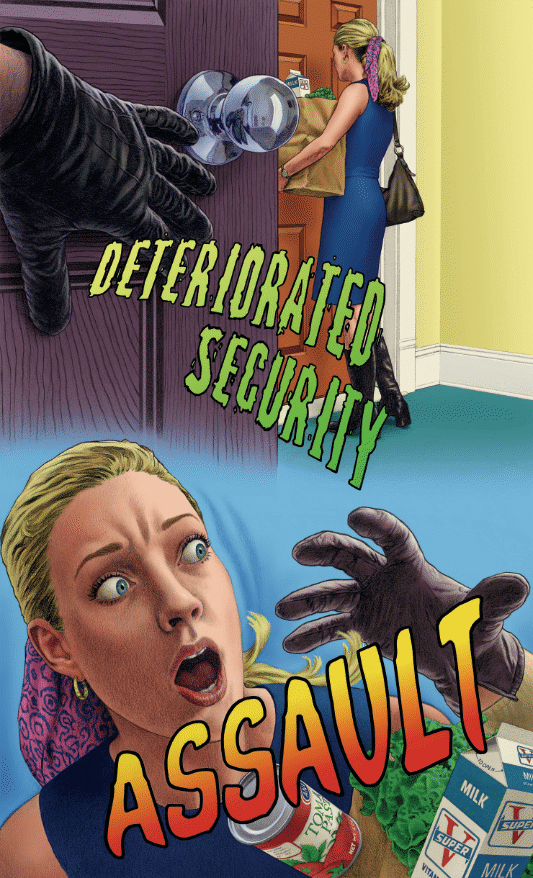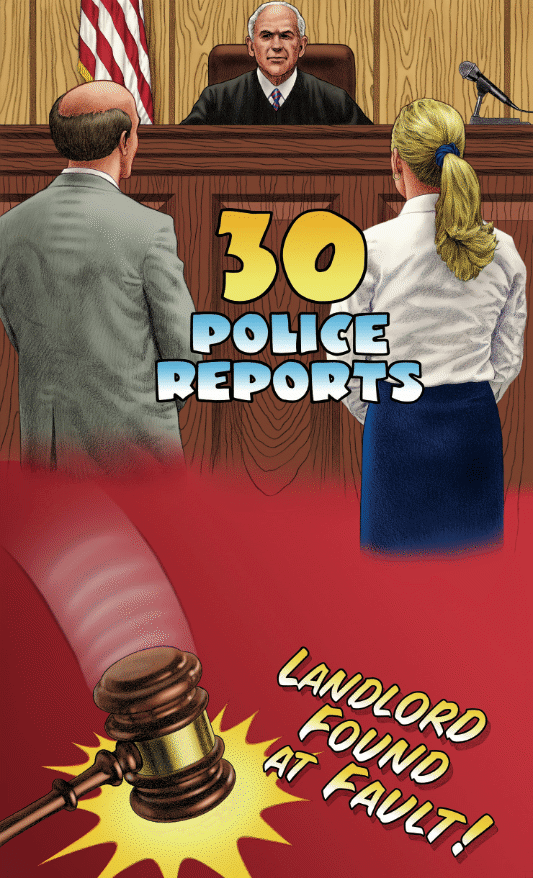 Suit
Ms. Kline sued her landlord in tort to recover for the injuries she suffered in the attack. The landlord was found to be at fault for failing to use reasonable care to keep the premises safe from foreseeable crime and Sarah Kline was awarded damages.
Aftermath
The case made landlords legally responsible for providing adequate security for their tenants.
Before this case, courts had generally refused to hold landlords responsible for protecting tenants from crime because of:
A reluctance to make landlords pay for harm caused by someone else.
The economic cost to the landlord.
The public policy of making the government, not private citizens, responsible for public safety.
In Kline v. 1500 Massachusetts Avenue Apt. Corp., the court held the landlord responsible for providing reasonably adequate security to tenants because:
The landlord, who has control over the common areas of the entire building, has the power to make these areas reasonably safe.
The landlord can spread the cost of such changes among all the tenants.
The police do not have the resources to patrol every apartment building, so only the landlord can protect all tenants.
Kline v. 1500 Massachusetts Avenue Apt. Corp. had a significant impact on landlord-tenant law, and now courts may find a landlord responsible for failing to provide adequate security for tenants. With this case, the law adapted to meet modern concerns, including the need to keep people reasonably safe in crime-ridden urban neighborhoods, as well as the need to respond to violence in multi-unit apartment buildings.
Questions for thought
Should a landlord be responsible for any physical or economic injury that happens to a tenant? How about harms that are reasonably foreseeable?
In Kline v. 1500 Massachusetts Avenue Apt. Corp., the landlord had notice of criminal activity, and had the power to stop it. What if there had been no criminal activity for years? Would the landlord still be responsible? What if the building were in a high-crime neighborhood and the landlord had done everything known possible to prevent it? Would the landlord still be liable if a tenant were assaulted?
What effect might this decision have on the availability of affordable housing?